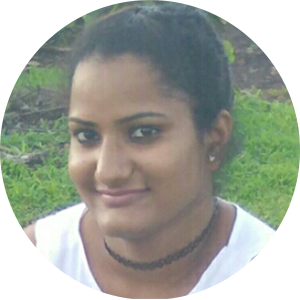 Netra Naik holds a Bachelor's Degree (B.sc Chemistry) from Govt College Quepem. As well she had excelled in diploma in child education and applied psychology (N. T. T) from Vidya institute of learning, Navelim.
With her keen interest in teaching she has been in this field since 2013. She had worked as a teacher in various schools and implemented lessons for 3rd to 7th grade students.
Her last working experience was at a LD centre in Margao where she worked with children having learning difficulties. This is where, her interest developed to deal children with LD. She had handled children with autism, dyscalculia, STM, dysgraphia, dyslexia. She has helped children to learn basic skills like phonics, blends, sounds, grammar basics etc. And their school subjects like Maths, Science and Geography by providing individual attention and making the concept easy as per the child individual needs.
Ms. Naik is available at the centre from Monday to Friday, BY APPOINTMENT ONLY.
For appointments, call on: +91 88302 45380